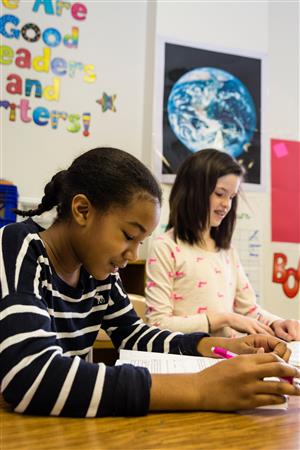 Twelve elementary schools are receiving additional support to ensure success for their students. WCPSS educators identified schools in need of extra attention around teaching and learning last year. The Elementary Support Model schools were announced in fall 2014.
The team of educators determined key factors in identifying schools included in the Elementary Support Model. They are school performance, teacher characteristics, demographics, school climate, school leadership and student achievement data.
After careful analyses of these factors, the leadership team met with principals from schools preliminarily identified as in need of extra support. In these meetings, principals and their teams were asked to highlight specific challenge points and plans to address them.
From these presentations, WCPSS leadership is determining how to provide immediate support where needed. In addition, leadership will begin developing a model that will offer long-term support strategies.
Areas of support that will be considered are school governance, calendars and schedules, staffing, professional development, common resources and success measures.
Immediate needs that have been identified required approximately $1 million in funding from the 2014-15 budget. Funding from the 2015-16 budget will be needed to continue this work, along with a secondary support plan for middle and high schools in the near future.
Following is a list of the 12 Elementary Support Model Schools:
Barwell Road
Brentwood
Bugg
Creech Road
East Garner
Fox Road
Hodge Road
Lincoln Heights
Lynn Road
Smith
Walnut Creek
Wilburn