Haga cliq aquí para leer en español!
Make up Saturdays for Tracks 1, 2, & 3 are:
- Saturday, January 14th
- Saturday, January 21st
- Saturday, April 1st
Saturday school instructional hours are 9:15-12:45. Carpool drop off begins at 8:45 AM and all students should be picked up by 1:15 PM.
Busses do run, but breakfast and lunch are not served. Please send your children with a hearty snack.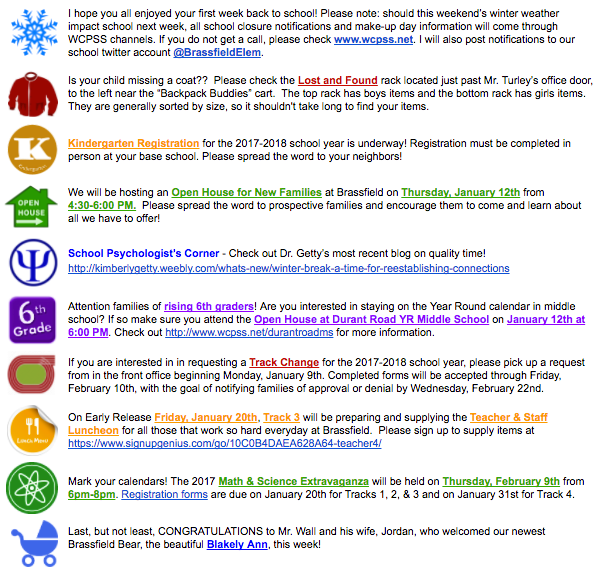 Follow Brassfield news, events, and announcements on Twitter @BrassfieldElem
Join the Brassfield Parents Listserv and get this news sent directly to your inbox every Friday! To subscribe:
- Send an email to brassfieldparents@mailman.wcpss.net
- Leave the subject line blank
- Type subscribe in the body of the email
- You should receive a confirmation email back