Dear Jones Dairy Elementary Community,
I am so proud of our students, staff, parents and entire school community for earning the grade of A+ on the North Carolina School Report Card for the 2015 – 2016 school year. Only 3% of schools in North Carolina received an A+ grade (including charter schools). This can only happen when you have fantastic children, teachers, support personnel, parents and a supportive community. Furthermore, it is also the result of everyone involved being genuinely invested in our children and what they represent to the future of this country.
Schools throughout the state of North Carolina are graded based on end of grade test scores and student growth results. Please click the link below for more detailed information and to view other schools throughout the state.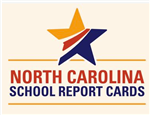 *It is important to note that there are legitimate concerns with the state's school grading system. For example, a school with lower proficiency rates, may be demonstrating positive growth results but because growth is less of a factor than overall proficiency, the school grade may not fairly represent the effort and accomplishments of the school staff, students and school community.
Sincerely,
Rob Bendel