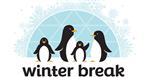 Dear Parents/Guardians,
Please remember that the last day of school before the holiday break is Wednesday, December 21st. We hope that our entire school community has a safe and relaxing break!!! We also wanted to send a huge THANK YOU to all that participated in making the JDE Angel Tree successful this year. Your support made a brighter holiday season for many of our families.
---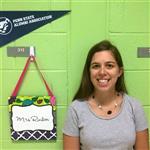 2017-2018 Jones Dairy Elementary Teacher of the Year:
Congratulations to Mrs. Jennifer Rinker, Track 3, Third Grade for being selected to represent Jones Dairy Elementary as our 2017-2018 Teacher of the Year. Mrs. Rinker has done an amazing job of engaging students in rigorous instruction and has been instrumental in the development and implementation of our School Improvement Plan as one of the JDE School Improvement Team Co-Chairs. Please join us in recognizing her for this accomplishment. She will now represent all of the fine Jones Dairy Elementary teachers and support staff at the district level. Congratulations Mrs. Rinker!!!
---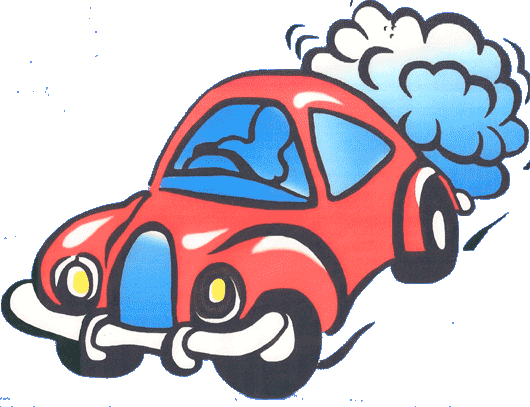 A message from Mr. Bendel regarding Morning and Afternoon Drop-Off:
Parents, a fellow parent raised a concern about the exhaust fumes coming from vehicles parked next to the walkways waiting for morning drop-off and afternoon dismissal. While we understand the concern, there isn't really an easy "fix" to this issue. When outside temperatures are not comfortable (too hot, too cold), we certainly understand that folks will need to keep their vehicles running. However, we are requesting that you consider turning your ignition off if outside temperatures are comfortable.
Thank you for your cooperation.
Mr. Bendel
Principal
---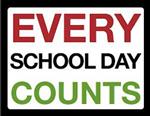 Attendance Competition:
We are excited that Jones Dairy Elementary will be having an attendance competition throughout quarter three. The competition will be between grade levels and we will display in the hallways how each grade is progressing each month. Our goal is for every student to come to healthy school every day. The grade that has the best attendance will receive a special surprise!
---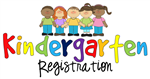 Upcoming Kindergarten Registration:
Our Kindergarten registration will be held on January 5, 2017 from 9:15 a.m. to 4:00 p.m. in the Media Center.
If you have a child who will be turning 5 by August 31, 2017, they are eligible to register.
Please bring the required documents on January 5th:
Birth Certificate
Proof of Residence (utility bill, signed lease, or closing statement)
Current Immunization Records and Health Assessment (*These are both due by the 30th day of attending Jones Dairy Elem.)
Parent ID with photo
*If you cannot come on the 5th,
and an appointment will be set up for you.
---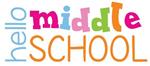 A message from Mr. McCabe, Principal at Heritage Middle School for 5th Graders heading to Heritage Middle School for the 2017-2018 School Year:
We have set the dates for our rising 6th grade open house events.

April 6 from 6-8 PM for Tracks 1 and 3

April 20 from 6-8 PM for Tracks 2 and 4

Both events are structured to include an information session and a guided tour. Parents who have not been assigned a track can attend either session. Parents who have a conflict with their assigned date may attend the other session.
Chris McCabe
Principal
Heritage Middle School