Principal Message: February 20, 2017
I want to remind everyone that tomorrow, Feb. 20, is a regular school day. It is a make-up day for the snow that we experienced in January.
This week we will continue to celebrate Black History month in our classrooms. We encourage you and your family to join us on Tuesday, February 21, at 5:45 for our community cultural celebration of Black History month. Come and enjoy a night celebrating with dancers from SE Raleigh High School, Jazz Musicians from ECU, and a visual artist, and former Bugg student, Eric Dixon, completing a live painting.
Please mark your calendars for February 28 as well. We will hold a schoolwide Kindness Walk at 2:00 PM. We encourage all parents, grandparents, neighbors, alumni, and community members to join in this special celebration.
Thank you for your partnership and for shared commitment to helping all children learn and grow.
Have a great week!
Becky Foote
Bugg Safe Routes to School Survey
Bugg staff and the PTA want to learn your thoughts about school transportation. We repeat this survey each year to monitor change and identify areas for improvement. This survey will take about 5-7 minutes to complete. If you have more than one student at Bugg, please fill out the survey for the child with the next birthday from today's date.
http://www.saferoutesdata.org/surveyformparent.cfm?key=9069710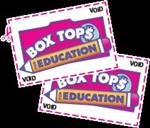 Help us earn cash for our school. Clip Box Tops from your favorite products and turn them in to your child's school today! Box Tops are each worth 10¢ and they add up fast. For more information or to find out about participating products visit www.boxtops4education.com.