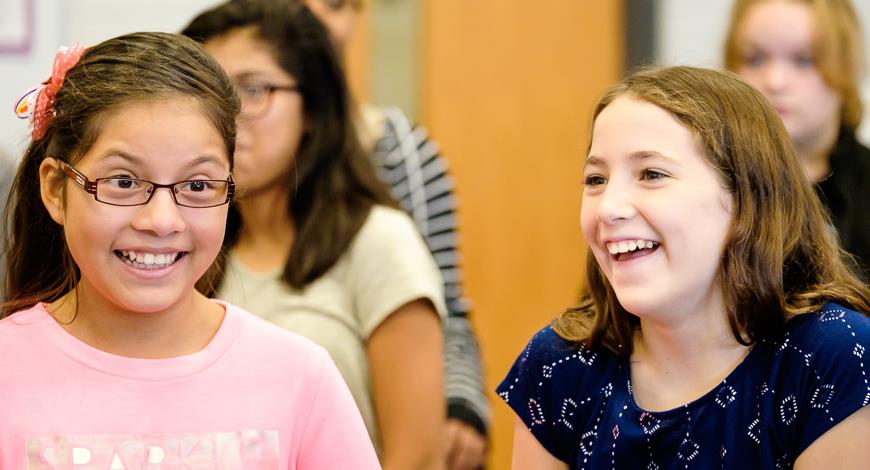 East Millbrook Magnet Middle School, through its high-level arts programs, inspires passion and creativity in students. It also inspires devotion and enthusiasm from parents.

Mary Miller, the parent of both a current and former East Millbrook student, is just one example. She and her husband explored various magnet options when they moved back to Raleigh from Greenville, S.C. a few years ago.

They were drawn to the global and arts focus of East Millbrook and enrolled their eldest daughter there. The school has exceeded even their highest expectations, Mary Miller says.

Here is a letter she wrote to Magnet Schools of America, praising the school:

The educational and life experiences EMMMS offers, through its embrace of the Creative Arts and IB Middle Years Programme, have been all that my husband and I could wish for our daughters. This school weaves the strands of rigorous academic curriculum in traditional subjects with wide-ranging arts, languages and a constant awareness of global history and issues. Our children are challenged intellectually, given new paths and opportunities for artistic exploration, and most importantly, they are growing into citizens of the world, already aware of other cultures and their histories.
'Wonderful echoes'
It's not the report cards by which we judge this school. I see the magnet program effects when my fair, freckled 13-year-old Paris is happy and thinks no one is watching, so she performs the routine she learned two years ago in her African Dance class, or when 11-year-old Cornelia marches around the kitchen island proudly playing the new notes she learned on her Euphonium. (That's her below, surrounded by family, teachers and friends.) I see it in the hours Paris devoted to a Steven Biko research project for Social Studies, passionately embroidering the logo of the upraised black power first onto her poster display. I saw it a month ago, when Cornelia looted her brother's Legos to accessorize a Mayan city model and off-handedly explained to Charlie how these ancient people were geniuses in moving water and why that is important. We hear these wonderful echoes of their education daily; yes, even when they bicker in French over which country their respective teams will represent on Model UN.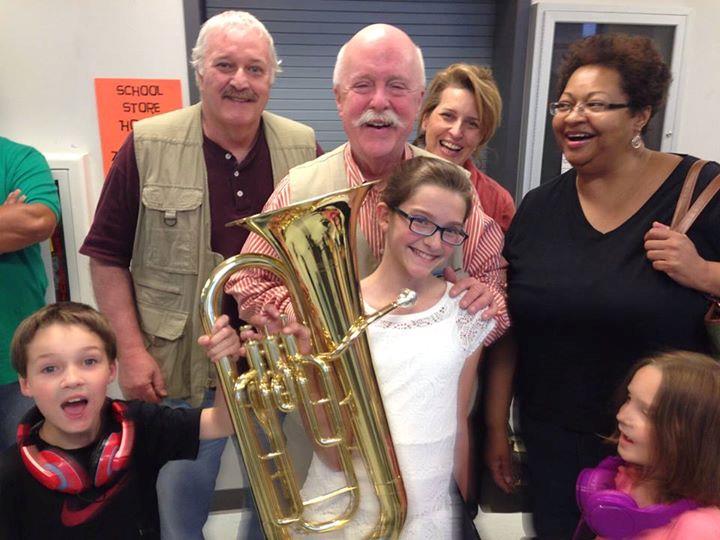 'Dedicated faculty'
But education is more than curriculum, in the same way that a school is so much more than teachers, classrooms and books. EMMMS has about 1,000 students. The ideals of nurturing creative, reflective thinkers who will be ready to function in a global society is hardly limited to the 20 percent of students who attend through the magnet program. The dedicated faculty make sure that EMMMS rolls this way every day, for every student.
'Extraordinary diversity'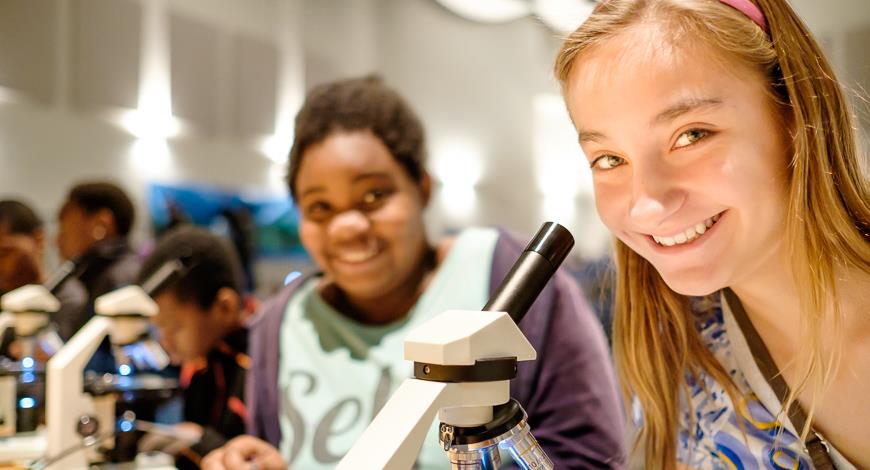 In a mid-sized Southern city like Raleigh, the school is a microcosm of extraordinary diversity. Seventy-five percent of the student body would identify as a person of color. A strong ESL program draws students from Mexico, Vietnam, Cambodia, France and several African countries, just to name a few places. Our children have learned how very different all people's lives can be. They see in their friends the treasure and sometimes the terrible inequity that results from being born to a particular place and time. Among many students here, education is valued over material goods. Could there be a more invaluable lesson? I don't think so.